We have been working in the contract cleaning industry for over 20 years, on a huge variety of commercial and office cleaning projects across Surrey, London and Kent.
Working on projects from hotel cleaning and reach and wash window cleans to floor renovation, portable appliance testing and marble and granite floor restoration, we are proud to have always delivered the highest quality standards. Below you can see client comments on some of our most recent work across Kent, Surrey and London.
Unique Support Services have carried out window cleaning work for me for over seven years on two of our university campuses. This has included annual complete site cleans and agreed schedules ahead of recruitment days and other key events. Unique Support Services have always worked to a high professional standard, with flexibility, providing complete RAMS…
I have used Unique Support Services for many years now at a significant number of premises ranging from Universities, Colleges, Councils, very large Retail Premises and private dwellings. Paul Vincent, the proprietor, has consistently provided the highest quality of service on a competitive basis. To date, Unique have always been able to devise innovative solutions…
It is my pleasure to write a letter of recommendation for Paul and the team. I have used Unique Support Services for many years at the university and their attention to detail, professionalism and flexibility makes it easy for me to choose them to fulfill our cleaning needs. I am highly satisfied with their work…
"As the owner of multiple restaurants, all of our daily restaurant, equipment and kitchen cleaning is done by a company called Unique Support Services (USS). I have got to know the owner Paul Vincent pretty well and USS are superb for us, cost effective and nothing is ever too much trouble (including call outs). I…
"I just wanted to email and say thank you to Paul and his team for the fantastic job they have done. Not only were they super efficient in terms of time, but the step and floors look fantastic, I can hardly believe how clean they came up. Thanks so much!"
"We had a very successful H&S audit on Monday the  25th . We passed with 94% rate with BOH cleaning 10/10. Thanks to all the USS team for their hard work and dedication to the Conrad St James. We only had short notice to prepare but didn't have to do any extra as the night…
"Our hotel sees a lot of foot traffic day in, day out. It's nice to know that there is a cleaning company in London that we can rely on to come and clean our flooring for us to a very high standard. We have been using the cleaners from Unique Support Services for many years…
"Came and cleaned our hotel lobby. Did a great job. Very professional and friendly cleaners too. Would recommend this London office cleaning company to anyone."
"You probably don't realise it but your regular cleaning has made such a difference to our hotel. We can't get over how much better everything looks and we have you to thank! We cannot fault your cleaning service at all."
"Thank you! Our office looks brilliant. You even cleaned the computers and keyboards! Everything looks even better than we hoped. Let's hope our staff keep it that way. If we ever need our office cleaned again, we're coming straight to you."
"We have already had many customers compliment the cleanliness of our high rise windows, carpets and various other office surfaces. Hugely pleased with the work of your office cleaning team, who were helpful and friendly too. We will be in touch should we need any more contract cleaning in the future."
"Unique Support Services' office cleaners came and refreshed our working space superbly and at a very reasonable price. To say we're impressed is an understatement – the whole office looks brand new!  We will have no hesitation in recommending your contract cleaning services to clients, customers, friends and family. Many thanks"
"Unique Support Services recently came and cleaned our offices for us. They did absolutely everything; from sterilising the computers to cleaning the floors. We are over the moon with how everything looks and would definitely use them again."
"Very impressive service. They turned up when they said they would, left when they said they would and charged us exactly what they quoted. Our hotel reception area looks brilliant and we will always use them to look after our window cleaning requirements."
"We have been using Unique Support Services for over 6 years and wouldn't dream of using anyone else. The cleaners are friendly, helpful and professional and always arrive on time. Have always been very impressed with them."
"I cannot fault Unique Support Services at all. They were brilliant from the very beginning and they always leave our hotel reception and lobby area looking absolutely spotless. I would have no hesitation in recommending them to friends and other hotel owners."
"I would like to express my gratitude to Paul and the rest of the floor renovation team at Unique Support Services. We asked them to visit our hotel and restore some of our marble flooring. Never in my wildest dreams did I think they would look as good as they do now. We would have…
"I don't normally write in to companies to praise them but on this occasion, I felt it was completely justified. Unique Support Services were absolutely brilliant. We asked them to come and clean our offices and they did a great job. Everything is absolutely spotless and we have already arranged for them to come back…
"Absolutely brilliant service! We recently asked Unique Support Services to do some office cleaning for us. I've never seen the desks looking cleaner or more hygienic. We would have no hesitation in using their services again in the future."
"I would just like to say a big thank you to Paul and the team at Unique Support Services. Your cleaners did a great job on our hotel reception area and it's made such a difference already. It looks far more welcoming and clean now. We will definitely be using you again. Keep up the…
"It is my pleasure to write a letter of recommendation for Paul and the team. I have used Unique Support Services on many occasions; cleaning hotel's chandeliers, jet washing hotel's forecourt + walls and restoring the marble dance floor to its former glory in hotel's ballroom.  Their attention to detail, professionalism and flexibility made it…
"I have used USS for 5 years now in 3 different hotels. The service is excellent and the no nonsense, can do attitude displayed by the company is an asset to any busy hotel. As the hotels never "shut down" the works are often under very challenging time constraints. USS have accommodated all of the…
"Paul and the team from Unique Support Services did a great job in our clinic, especially the high level cleaning that is not done my our routine cleaners.  We are an allergy clinic and as such have to limit the use of allergenic ingredients in our cleaning products as much as possible.  Paul was more…
To learn more about our Clients click here.
We're proud holders of the SafeContractor accreditation, reassuring you of our commitment to excellence and health & safety standards.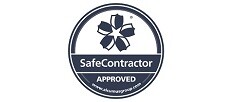 Federation of Window Cleaners
As full members of the National Federation of Window Cleaners, you can rest assured in our delivery of a superb commercial cleaning service.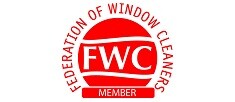 British Cleaning Approved
To give you that little extra bit of peace of mind, we are also holders of the industry recognised British Cleaning Certificate Award (BCCA).