Recruitment Guidelines & Security Vetting
Unique support Services is an Equal Opportunity Employer and operates under strict equal opportunity criteria.  In an effort to ensure continuity of service through staff retention the recruitment and selection process is a key focus area.
Staff quality is ultimately what delivers an excellent service and even though all contractors attract labour from the same marker, staff recruitment and development will improve service levels.  With quality and efficiency delivered through consistency, it is important to ensure that strict recruitment guidelines are followed, these include:
Personal face to face interviews

Establish work experience and desire to work

Prove eligibility to work by verifying candidate's identity

Payment is made by BACS and directly into the employee's bank account
The following criteria are used as the minimum requirements when recruiting:
Eligibility to work

Good understanding of English

Reliability

Honesty

Previous experience

Capabilities

Committed with a keen sense of responsibility

Physically fit
Unique Support Services vet our employees in line with the guidelines laid out by the home office.  As a minimum we will require to see an original copy of the following items:
Passport or birth certificate (an alternative photo ID must be provided with a birth certificate)

Proof of address (utility bill etc.)

Bank card or bank statement from the account that wages will be paid in to

NI number

References
Should we suspect that an individual is not who they say they are, Unique Support Services will look to validate the information that has been supplied with the Home Office.  Unique Support Services perform audits on all of their personnel files, this is to ensure that all information on each employee is still current (e.g.visas etc)
Unique Support Services also carry out CRB checks where it is a condition of the contract and the environment that an individual is employed in. 
We're proud holders of the SafeContractor accreditation, reassuring you of our commitment to excellence and health & safety standards.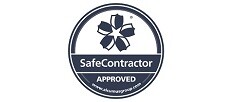 Federation of Window Cleaners
As full members of the National Federation of Window Cleaners, you can rest assured in our delivery of a superb commercial cleaning service.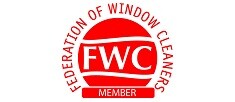 British Cleaning Approved
To give you that little extra bit of peace of mind, we are also holders of the industry recognised British Cleaning Certificate Award (BCCA).